Projects I'm Proud Of
The statisfaction of helping business to have control over their process flow
eServe QR Menu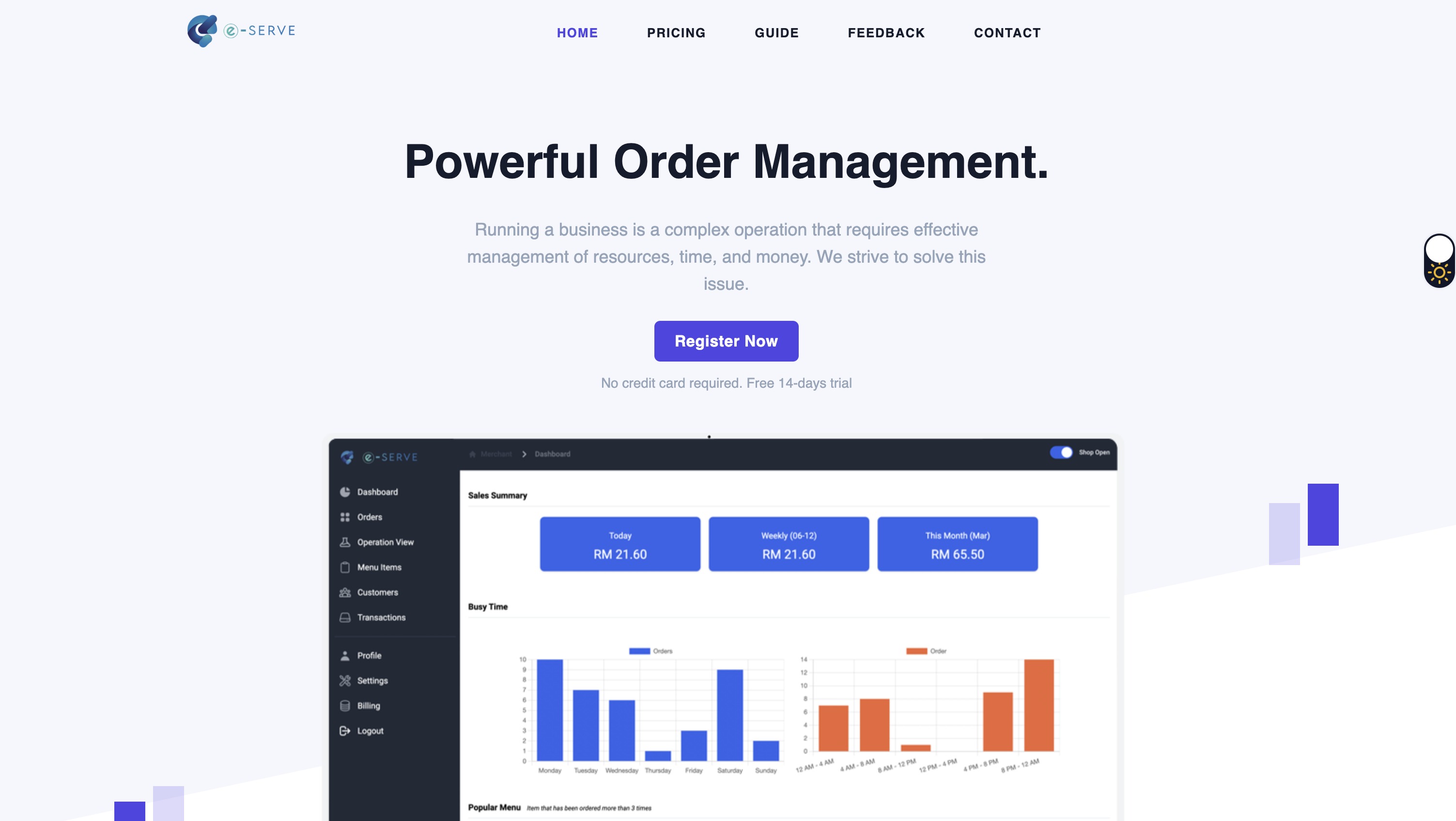 Overview
Order management system. This project started when covid is trending, while Malaysia has PKP (Perintah Kawalan Pergerakan) still in effect.
eServe aims to help local business to be efficient in managing orders and boost efficiency of production.
Started with only QR Code for displaying menu until now moving towards multipurpose business tools like POS, order delivery, and staff management.
Leet Capital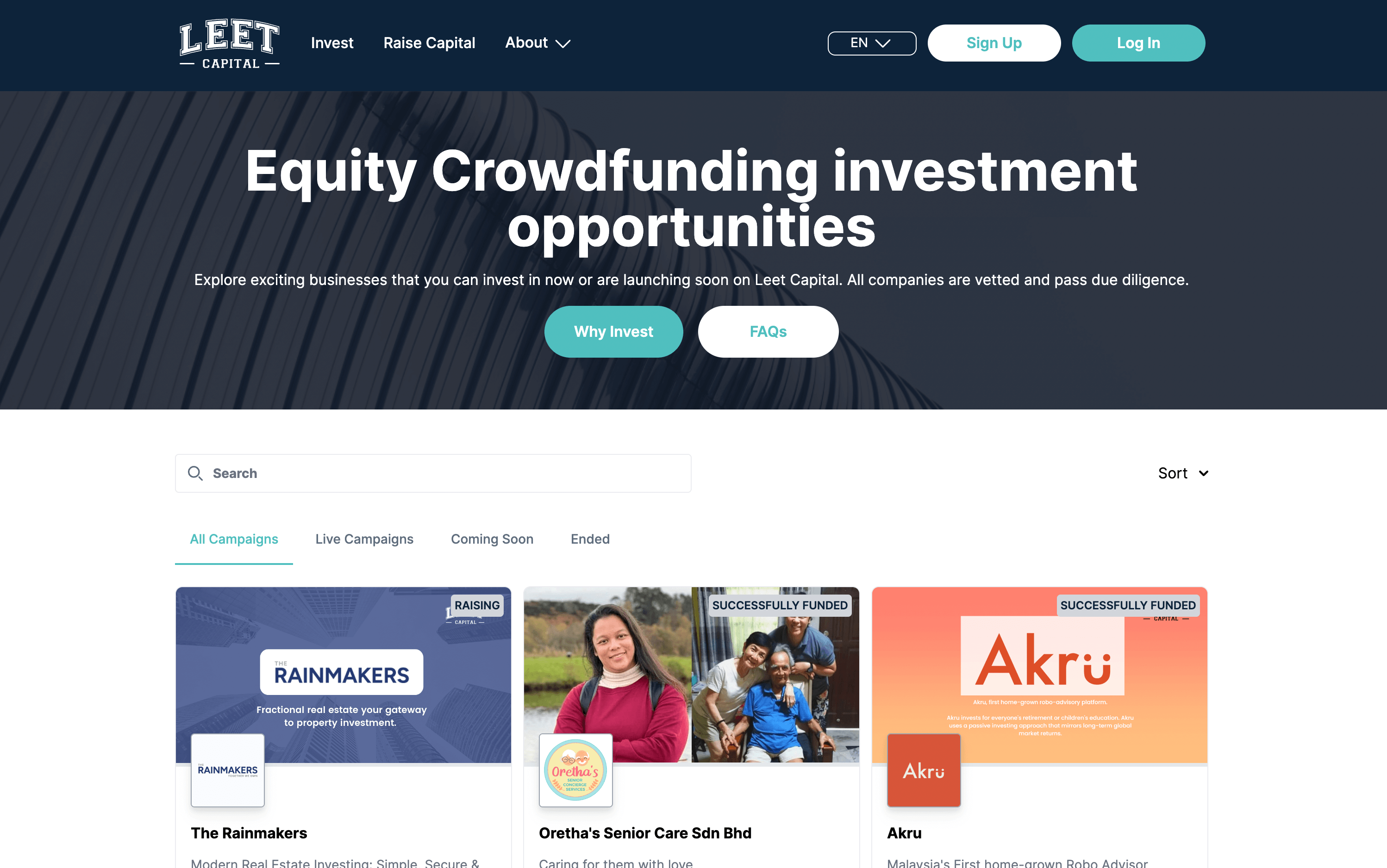 Overview
ECF (Equity Crowdfunding) platform, this project had a big requirement for compliance from Securities Commissions Malaysia.
There is two type of role in the frontend, wether you are investor or an issuer.
Investor can register on the site and choose from the campaigns to invest, have an investor dashboard to manage the investments portfolio.
Issuer on the other hand is to register and create campaign to raise funds, have an issuer dashboard where they can manage the campaign.
Telco2u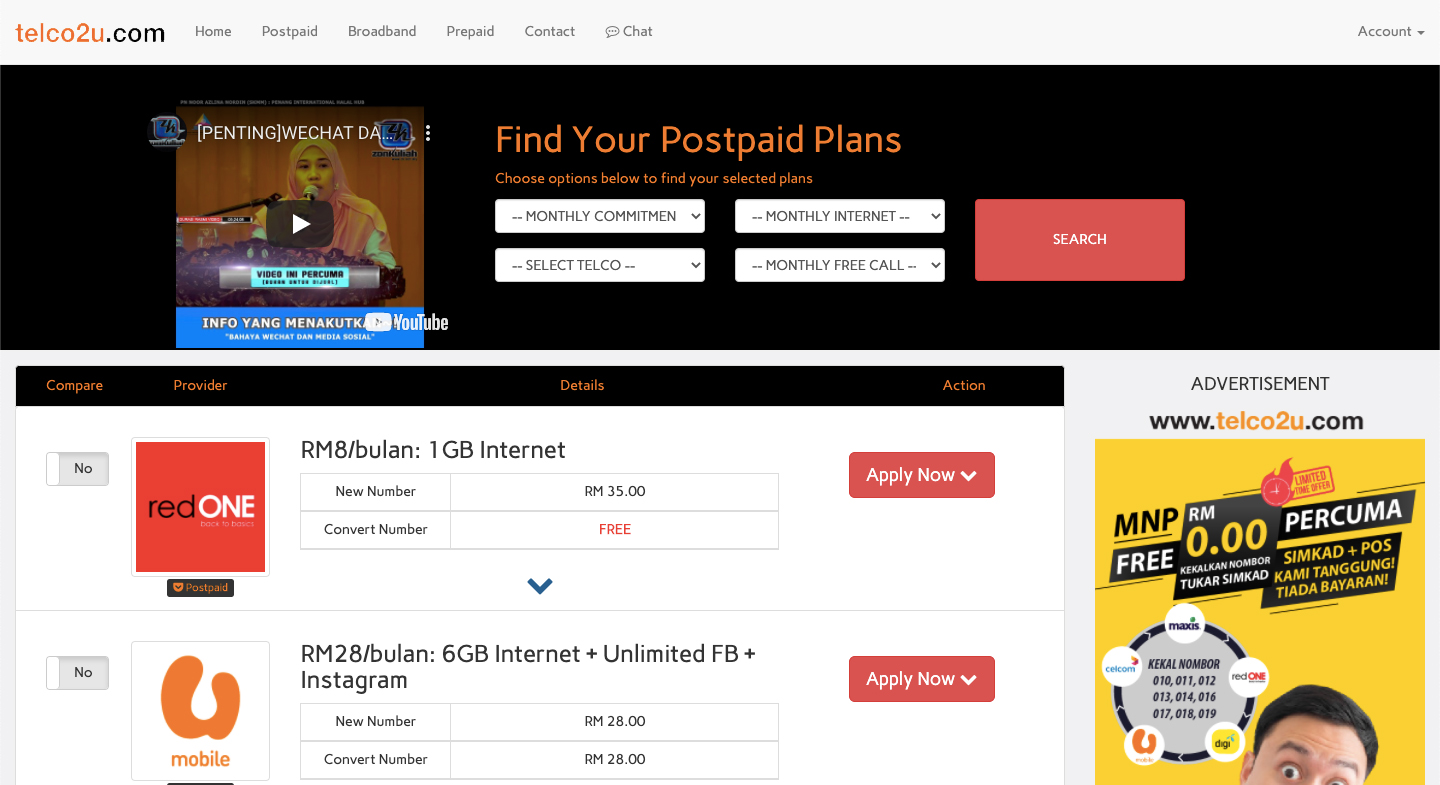 Overview
Sim card dealer, this project is to help customers to upgrade or change their telco package.
The project started because majority of telco consumer pays huge amount of bills for an outdated package, this site provides the latest package with cheaper options. Registration of new sim card and ordering was made easy by directly interacting with the site.
Projek Iqra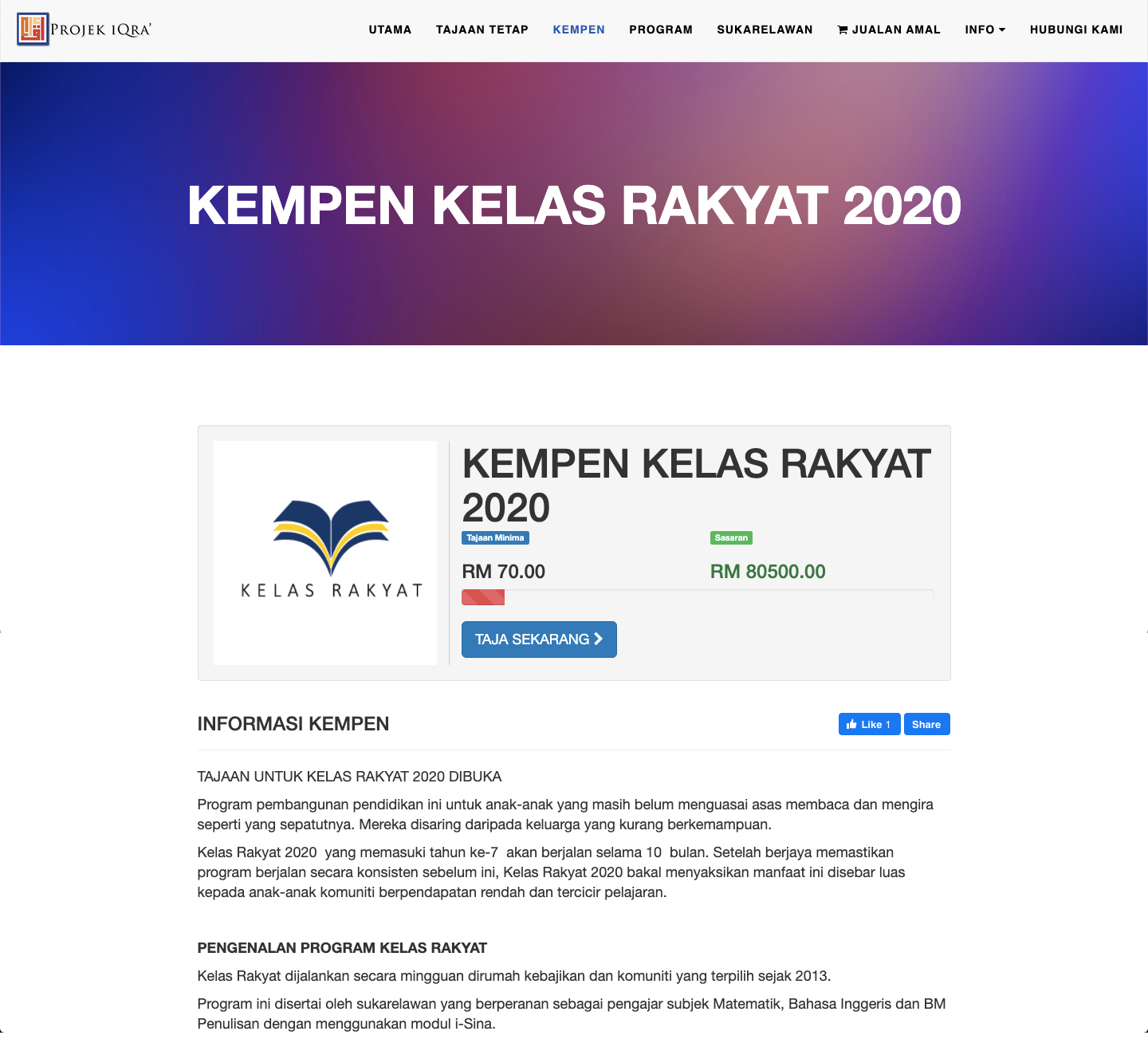 Overview
Charity donation website. This project helps the NGO (non-governmental organization) to better serve the public on their charity activities, campaigns are published for public to donate and for volunteers to join.